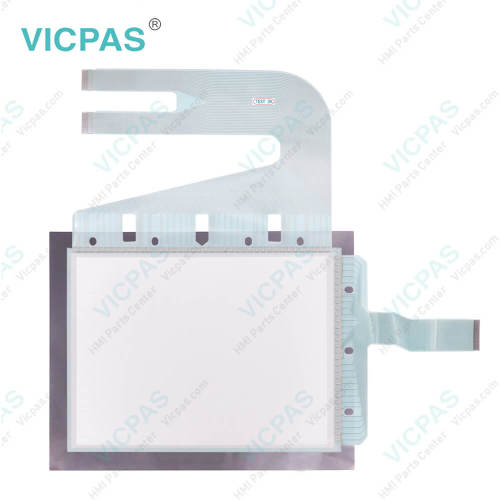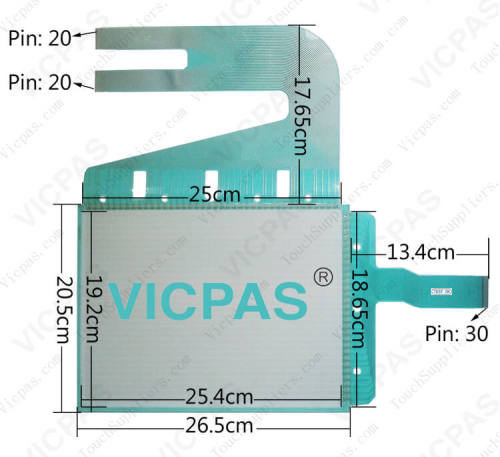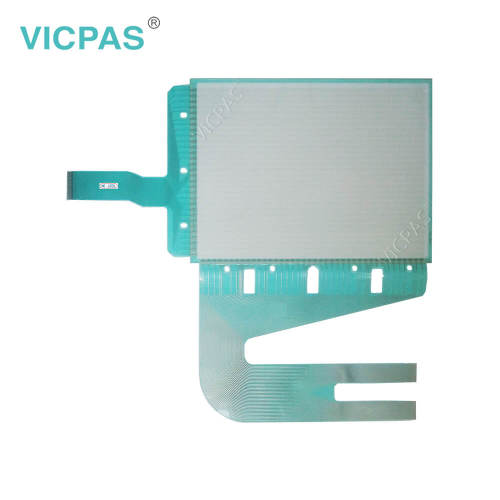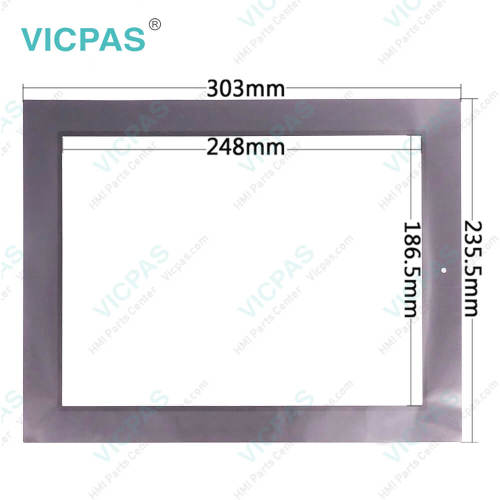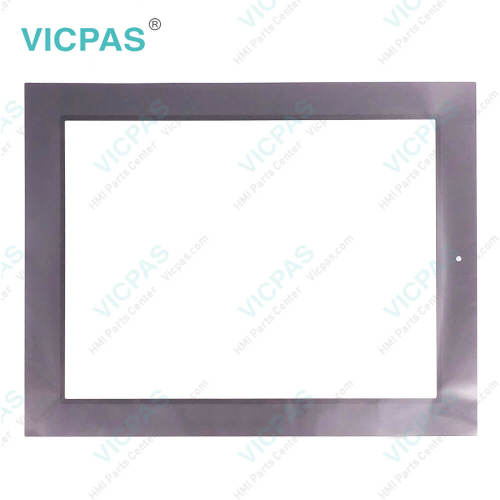 Magelis XBTG6330 Touchscreen Panel Protective Film
نموذج

Magelis XBTG6330 XBT-G6330
ممتلكات
Warranty

1 Year VICPAS Warranty
Shipping

DHL/FedEx/UPS/TNT/EMS/Aramex /DPEX
Model

Magelis XBTG6330 XBT-G6330
Size

12.1 inch
وصف
Schneider Magelis XBTG6330 XBT-G6330 Touch Screen Panel Protective Film repair replacement
Order each part separately is available

The Magelis XBTG6330 touchscreen can be used repair the HMI part of touch screen glass. It is produced by VICPAS factories, which has advanced production lines and advanced quality control systems. This touch screen glass is powered supply by USB or RS232. And it work operation voltage is typical 24 V DC with 1.875 A rated current
You can download the Magelis XBTGTW450 programming software from Schneider website and you also can download the pdf of user manual click the below url. Prior to installing the XBT-G be sure to confirm the type of conditions that will be present in the XBT-G's operating environment. If the installation gasket is used for a long period of time, or if the unit and its gasket are removed from the panel, the original level of the protection cannot be guaranteed. To maintain the original protection level, you need to replace the installation gasket regularly.
VICPAS supply Schneider HMI part to replace, make the HMI running. We provide a 1-year warranty of the most product, which include most of touch screen panel, membrane keypad and display.
The LCD displays of XBTGTW450 may occasionally blur when they are used for hours at over 40°C ambient operating temperature. After the temperature returns to normal, the normal display will be restored. The XBT-G's operation will not be affected even though the display is blurred.
Specifications:
The table below describes the parameters of the XBTG6330 touchscreen protective film.
| | |
| --- | --- |
| Part Number : | XBTG6330 |
| Product Line: | Magelis XBTG Series |
| Touchscreen Size: | 12.1 in. |
| Warranty: | 1-Year Warranty |
| Touch Technology: | Resistive Film (analog) |
| | |
| --- | --- |
| Resolution: | DC 5V 1mA |
| Operating Temp.: | 1024 X 1024 |
| Storage Temp.: | -20℃~+70℃ |
| lineation test: | ≥1.000.000 times |
| Input Type: | ≥100.000 times |
PDF Download:
Magelis XBT-G Series Part No.
| | | |
| --- | --- | --- |
| Magelis XBTG/GT | Description | Inventory status |
| XBTG2110 | Graphic terminals with 5.7'' touchscreen | In Stock |
| XBTGT2110 | Touch Screen Replacement-5.7'' | In Stock |
| XBTG2120 | Graphic terminals with 5.7'' touch panel | Call |
| XBTGT2120 | Touch Membrane Screen-5.7'' | In Stock |
| XBTG2130 | Graphic terminals with 5.7'' touch screen | Available Now |
| XBTGT2130 | Touch Panel Glass -5.7-inch HMI Parts | In Stock |
| XBTG2220 | Graphic terminals with 5.7'' touch-sensitive screens | Calss |
| XBTGT2220 | Touch Screen Panel-5.7'' HMI Part | In Stock |
| XBTG2330 | Graphic terminals with 5.7'' touch-sensitive panel | In Stock |
| XBTGT2330 | advanced touchscreen panel- 5.7" TFT LCD - 24 V DC | Available Now |
| XBTG4320 | Graphic terminals with 7.5'' touch-sensitive screens | In Stock |
| XBTGT4230 | advanced touchscreen panel - 320 x240 QVGA - 7.5" | Call |
| XBTG4330 | Graphic terminals with 7.5'' touch-sensitive panels | In Stock |
| XBTGT4330 | Touch Screen Panel-7.5'' display | In Stock |
| XBTG5230 | Graphic terminals with 10.4'' touch-sensitive screens | In Stock |
| XBTGT5230 | Touchscreen Panel Glass-10.4'' Lcd Display | Available Now |
| XBTG5330 | Graphic terminals with 10.4'' touch screens | In Stock |
| XBTGT5330 | Touch Panel Repair-10.4'' for Replacement | In Stock |
| XBTG6330 | Graphic terminals with 12.1'' touch-sensitive screens | Call |
| XBTGT6330 | advanced touchscreen panel - 800 x 600 pixels - 12.1" | In Stock |
| Schneider XBT G/GT | Description | Inventory status |
Common misspellings:
BTG6330
XTG6330
XBG6330
XBT6330
XBTG330
XBTG630
XBTG630
XBTG633
More Details about Schneider Graphic terminals Model Table