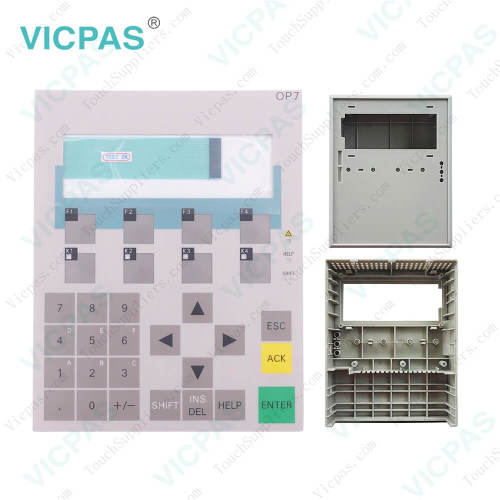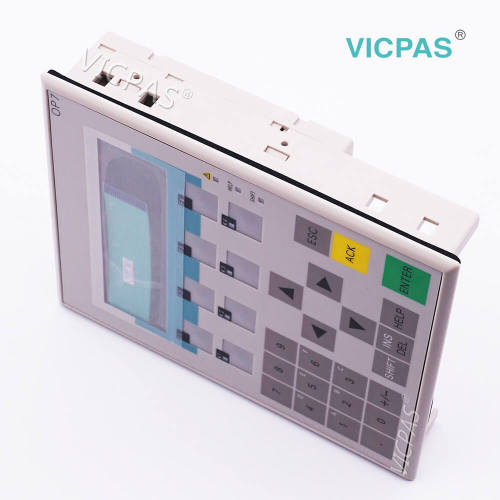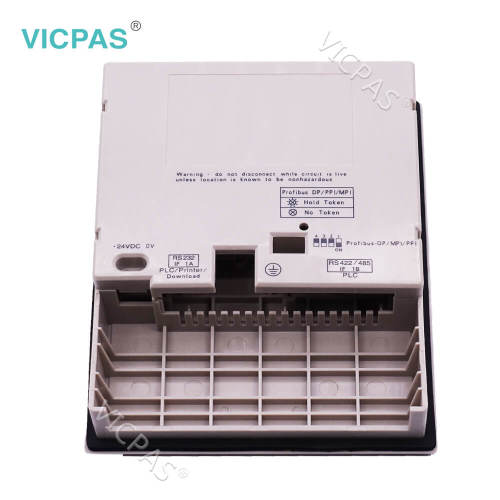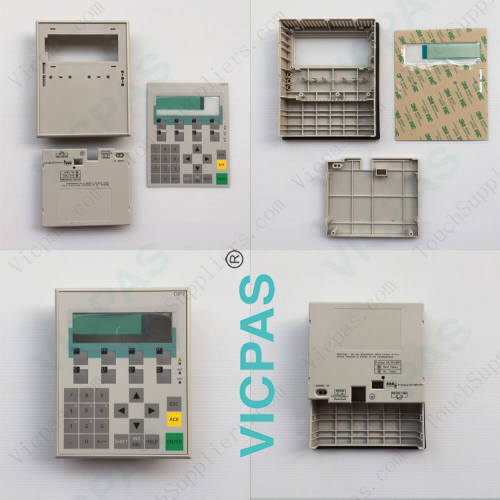 6AV3607-5AA00-0AC0 Membrane keyboard keypad
ممتلكات
Warranty

180 Days
Shipping

2-4 workdays
Brand

Siemens Simatic OP7
Model

6AV3607-5AA00-0AC0 OP7 PP
Supply Parts

Membrane Keypad and protective plastic Case
وصف
Siemens 6AV3607-5AA00-0AC0 OP7 PP Membrane Keyboard Keypad Switch and Plastic Case Replacement
Order each part separately is available

The Siemesn 6AV3607-5AA00-0AC0 OP7 PP operator panel membrane keypad switch and front case back cover are brand news and support 180 days VICPAS warrantys. It also use RS 485 interface for process links (MPI, PROFIBUS DP up to 1.5 Mbit/s) and for downloading the configuration. The Display size is 4.5" LCD with 160 x 64 pixels, monochrome screen.
Operator Panels OP7 6AV3607-5AA00-0AC0 allow operating states, current process valuesand malfunctions of a connected PLC to be visualized. In addition, inputs canbe made on the OP which can be written directly to the PLC. Some functionsrelating to machine diagnostics can also be executed on the Operator Panel.
The Operator Panels 6AV3607-5AA00-0AC0 OP7 PP feature a number of standard functions. The displays and operation of the devices can be optimized by the configurer to meet therequirements of the process. The Operator Panels are suitable for fitting into switching cabinets and control desks. A printer can be attached to the OP for logging processes duringautomation operation.
Product Video:
The video below describes the product details of the Siemens 6AV3607-5AA00-0AC0 OP7 PP Membrane Keypad and Case(shell).
Related Siemens OP7 Part No. :
Get more details Siemens Simatic HMI OP Family
Get more information Siemens OP7 Operator Panel Parts
OP7 PDF Download:
Related Products :
FAQ:
Question: How do I to transfer Siemens OP7 6AV3607-5AA00-0AC0 with mode or back up project?
Answer:When you use the buttons ESC + Cursor Right + Cursor Down and at the same time switch on the Power, you will go to Transfer mode, but also delete the project on panel

When you use the buttons ESC + Cursor UP and at the same time switch on the power, you will go to Transfer mode and the project will stay on the panel.
So you can use Prosave software to back up Siemens OP7 project.

Please have a look in manual: OP7, OP17 Operator Panel
See chapter 3.1 (page 3-5)
Question: How to Backup and restore a program on Siemens 6AV3607-5AA00-0AC0 OP7 PP Operator Panel?
Answer: At first must connect to the OP directly. Then follow the instructions of Siemens technical support: Siemens Simatic OP7 Backup
Question: How to configure text based units?
Answer:Download the PDf User manual: ProTool-configure text based units user manual
Question: What is the siemens simatic op7 6AV3607-5AA00-0AC0 price of membrane keypad with case(shell)?
Answer: Submit a fast quote, send VICPAS an email for best price.